Treatments – Infusion therapies
---
IMPORTANT INFORMATION IN ADVANCE
HME Orthoklinik applies strict acceptance criteria before offering these therapies to patients. This includes acceptance standards and risk classification, history of hypersensitivity reactions, monitoring by blood and urine tests and cardiological examination. In addition, it is sometimes necessary to consult a general practitioner and/or medical specialist. Finally, we use an extensive informed consent procedure for these treatments in order to properly inform patients about the expectations of the treatments, the experiences of other patients, risks and costs. If you want to know more, please contact us, see the contact options in the right navigation.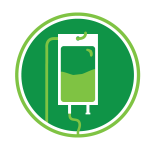 HME Orthokliniek is also specialized in various infusion therapies. We have invested a lot in protocols to ensure patient safety and to offer an infrastructure in which the infusion therapy can be applied under controlled conditions. Infusion therapy is a more intensive treatments and who generally is deployed to the treatment goals.

In this form of infusion therapy, we apply various protocols to support the underlying cause. Consider detoxification, energy, support immune system, in case of pain symptoms.
In addition, we use this therapy for patients who want to support their vitality. Think of patients with intensive sports, stressful existence or an intensive lifestyle.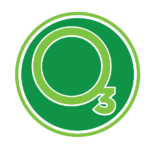 II. Ozone Therapy: Ozone is produced from oxygen under the influence of sunlight and electrical discharges such as thunderstorms. However, if ozone is brought directly into the bloodstream in small quantities, it appears that the substance has many very favourable properties. However, Ozone has a highly disinfectant effect: it kills bacteria, fungi and viruses and fights infections. In addition it improves to a large extent the blood circulation.
Since April 2019 we also apply the so-called High Dose Ozone Therapy. This is also called Dr. Lahodny's 10-pass strategy.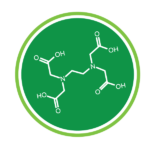 III. Chelation Therapy and detox of heavy metals
Chelation therapy is carried out by regular infusions with EDTA (ethylene-diamine-tetra-acetic acid), an amino acid that binds the harmful molecules and excretes through the kidneys.
By EDTA or DMPS are heavy metals such as lead, cadmium and mercury bound and removed from the blood. Heavy metals can be harmful to all kinds of biochemical processes in the body, they can block and enzymes called free radicals responses.
It is also bound by EDTA calcium, which is known to along with cholesterol responsible for narrowing in the blood vessels; one speaks of arteriosclerosis. It is thought that the EDTA also the harmful influences on the artery wall can reduce and thereby effect seems to have at heart disease.
Chelation therapy can along with good nutrition, supplements and precepts reduce symptoms, decrease the (bad) cholesterol and healthy lowering of blood pressure. Doctors who apply chelation therapy are usually trained in America by the ACAM (American College of Advanced Medicine).