IMPORTANT CORONA INFORMATION.
HME Orthoklinic is open during the second lock down. Location Bussum is permanently closed. We are therefore only present in Haarlem. The stricter hygiene measures are in force. In case of complaints you will be asked not to come to the clinic. 
Click Here to know more about our corona protocol
Telephone consultation is also possible by appointment. 
For information you can call our general number 085 - 4017019.
HME ORTHOKLINIEK CLINIC
The HME Orthokliniek stands for a personal approach, high patient satisfaction, short waiting times and therefore high quality. Body and mind are closely interconnected in medicine, generally better known as holistic view – this aspect is taken into consideration. To achieve a good result, the participation and commitment of the patient is essential.
Support in chronic diseases and Prevention & maintaining vitality are the two spearheads of our clinic. We have explained this in the brochure below.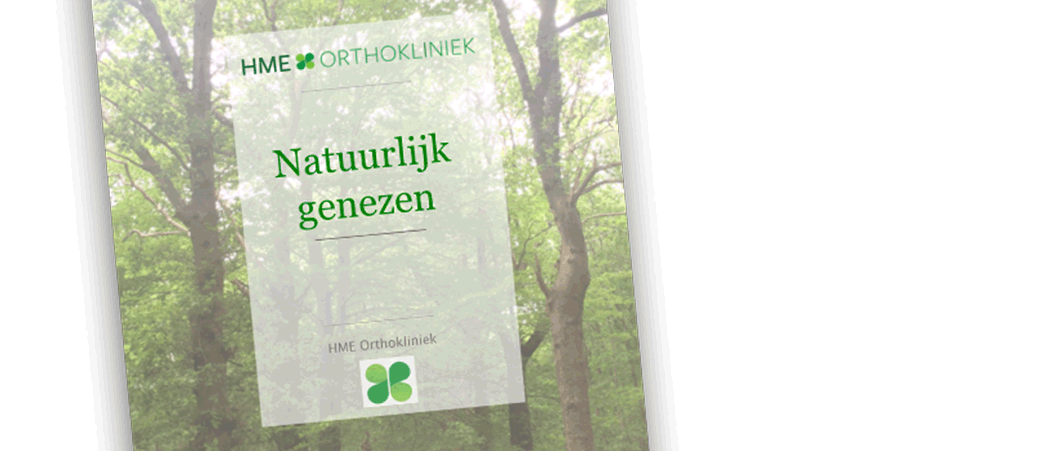 HME Orthokliniek is a freestanding clinic in the field of complementary medicine or integral medicine. Here, regular medicine is supplemented with insights from natural medicine and orthomolecular medicine. We are affiliated with the medical association for integrated medicine (AVIG).
We are not reimbursed under the basic insurance, but under the supplementary insurance. The amount and/or frequency depends on your policy, so please contact your insurer in advance to avoid disappointment. 
INTEGRATIVE MEDICINE IN PRACTICE
Your opinion IS important to us
We strive to provide our services in line with the expectations of our patients. Therefore, we value your opinion; do you have a comment, complaint or compliment? Then we invite you to share it with us. Patient Satisfaction Form to fill in.